WNBA Semi Finals Preview:
Phoenix Mercury
The Mercury have once again shown that having two stars to lean is sometimes all you need in the playoffs. At this stage, it's not about just the All Stars anymore. This is who will be joining DIana and Britney in battle.
Most folks consider the decorated vet the GOAT. Her 2017 season highlights came more from career accolades than great games but she has done what's needed and averaged 18.5ppg this postseason.
She went into beast mode to win against the Sun. She plays her best when she is mad and playing against a better team. We know she has what it takes to takeover.
What could be better than her 2017 league-leading and career best points per game? Her playoff scoring! She's averaging 3 points and 3 rebounds more than her spectacular regular season.
She has been in the zone, thriving when it matters most. It's her time to show she can truly rule the league.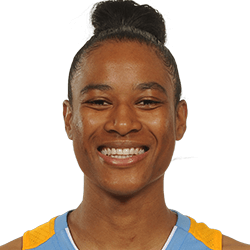 She has taken full advantage of getting the starting role after returning from overseas. She can get hot from 3 and make teams pay for leaving her open. But she can also pass very well, (although playing with Griner downlow can look easy at times).
All season, she came off the bench and played really well, leading non-starters in assists. Then, she got the playoff nod and and dropped 17 and 3, and 12 and 5. On defense, she has the energy and persistence to play full court for big minutes resulting in 3 steals in the past 2 games.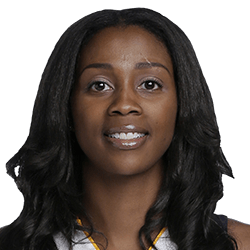 She won't impress you with her statline but don't count her out as key to this team. She gets rebounds and they need someone else besides Griner to pull them in. She won a ring with Seattle and is ready and willing to do anything necessary to get another.
Came over in a trade from San Antonio midseason and has been great. On the Stars, she was scoring like a star and has held down the fort while the Mercury were not at full strength.
She can go off at any point and drop 20, scoring at any place on the court. She's a savvy vet who plays physically and brings energy and bigtime buckets whenever called on.
Images provided by WNBA